About Us
Studio One Architects is a full service, multi-disciplined architecture, interior design, development, and construction management firm founded in 1999.
Studio One works with a team of highly professional consultants to provide our clients with a complete and thoroughly coordinated project. Our staff has a diverse experience in commercial, civic, educational, residential, and development projects. We maintain a commitment to excellence in design while working within budget, and on time.
Meet the partners below.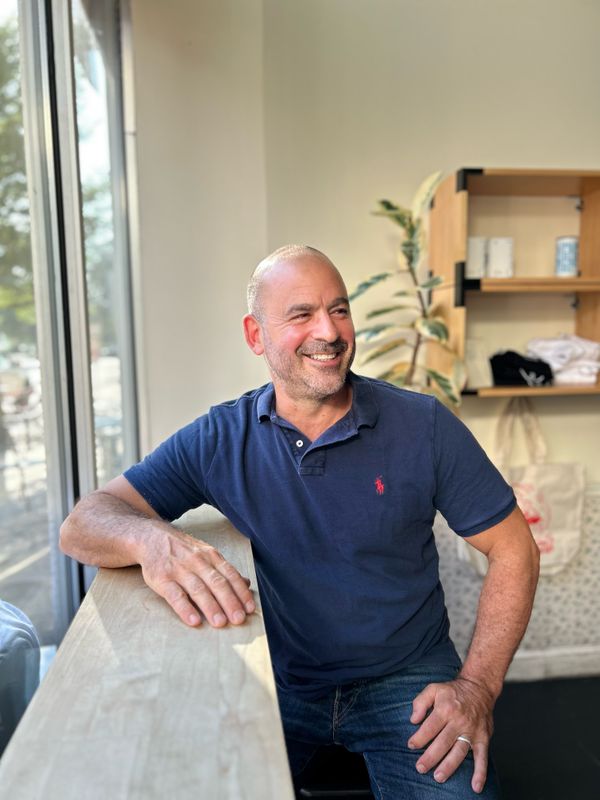 Robert Feinstein, Director of Design
Rhode Island School of Design graduate
attended Architectural Association in London, England
Licensed contractor in New Jersey
Robert's approach to design is unique, showing respect to architectural history (he received a Hoboken historic preservation award) while advancing and integrating his own modernistic inclinations. He is also respectful of the environment, specifying environmentally friendly materials and promoting LEED initiatives.
Apart from his architectural practice, Rob has purchased, developed and sold millions of dollars worth of real estate in Hoboken, NJ, Asbury Park, NJ, Philadelphia, PA, and Atlantic City, NJ. He is personally responsible for $28-million worth of design and construction projects each year, in addition to his own numerous operational short-term rentals.
In recent years, he and his clients have benefited from his strong understanding of the potential uses of existing structures or undeveloped sites, and from his ability to analyze and quickly envision their realistic potential. He further implements construction knowledge through his construction management company, All Good Build.
On a regular day, Robert can be found meeting with clients, implementing feasibility studies from zoning and development perspectives, analysis and preparation of construction budgets, interior designing, construction detailing, expediting construction documents with municipal officials, and sometimes swinging a hammer.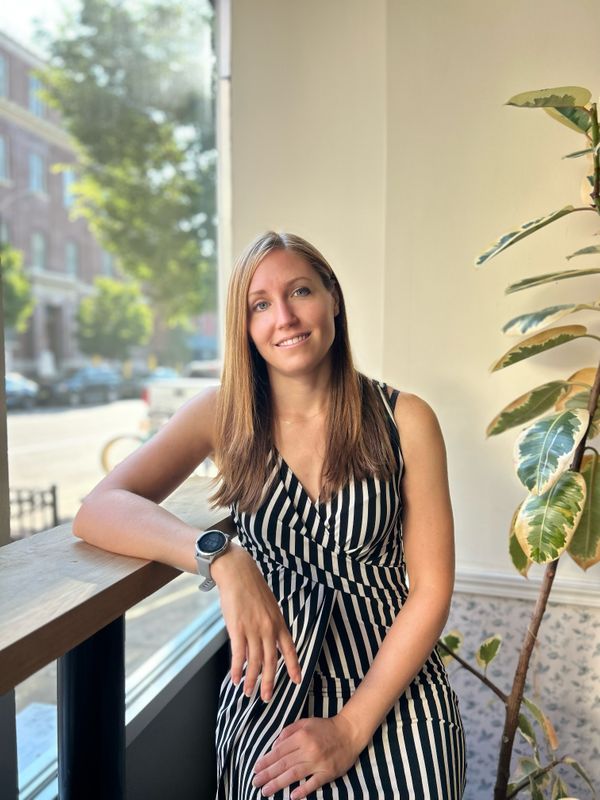 Dana Koenitzer, Principal Architect
New Jersey Institute of Technology, Bachelor of Architecture graduate
American Institute of Architects, NCARB member
Licensed Architect in New York, New Jersey, Pennsylvania, and Massachusetts
Dana first crossed paths with Studio One in 2012 after answering an ad for Architectural Intern. Rob called her in to the office and hired her on the spot.
After a summer of interning, Dana left to begin her journey into real estate and development. She worked for multi-family and mixed-use development firms such as Jarmel Kizel Architects, Marchetto Higgins Stieve, and Hill West Architects, while occasionally continuing to collaborate with Studio One.
In 2015, Dana was the first in-house architect hired for the New York City branch of a public Swedish real estate company. She continuously grew the in-house firm, and was promoted from Architect to Lead Architect to US Lead Architect. Dana was the Architect of Record for more than 500 permit and construction sets submitted in NYC and Boston with project cost range of $80,000 - $22 Million. She directed architecture operations for numerous development projects in New York, Boston, and Washington, DC.
In 2023, Dana re-joined Studio one as Principal Architect to continue to grow the Studio One brand and give it fresh new life.
On a typical day, you'll find Dana researching zoning feasibility, walking construction sites, brainstorming on project delivery, pouring through the code, stamping plans, and keeping tabs on her two short term rentals.
Fun Fact
Dana was listed as "Top 50 Best Architects 2019" in New York City.
The ranking was based on the highest number of accepted filings submitted to the Department of Buildings. Dana led her team to submit 221 permit applications in 2018 to achieve the number 28 ranking.
Anthony D'Angelo, Managing Partner
New Jersey Institute of Technology graduate
Licensed Architect in New Jersey and New York
American Institute of Architects member, served on the board of trustees for the local chapter
Anthony is a creative designer and a highly focused planner and project manager.
Prior to establishing Studio One Architects, Anthony honed his design and management skills by working his way up the ladder in several New Jersey architectural firms. Along the way he acquired a strong sense of quality design, dedication to the details that make projects successful, a mature respect for materials, timetables and clients' requirements and budgets.
Anthony, while working for the Westfield Corporation, gained extensive on-site construction management experience. He was responsible for projects such as the $250 million expansion to the garden state plaza. He supervised the construction and leasing coordination of all 80-tenant retail fit ups.
As the president of Studio One Architects, Anthony oversees all phases of architectural and interior design development for residential, commercial, retail, civic and religious projects.
Anthony's project management skills are put to use frequently as consultant or associate on large civic projects such as the redesign of Interchange No. 1 for the New Jersey Turnpike Authority and the St. Augustine R.C. Church of New City, NY. He administered the construction of a $20 million -funded facilities improvement project for the Teaneck (NJ) board of education.